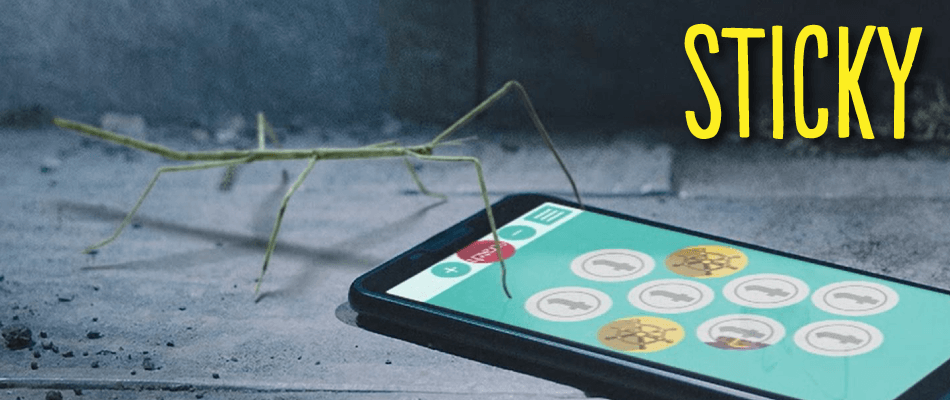 Meet Sticky – Jungle Thespian
Leaning towards the thespian persuasion, Sticky can often be misconstrued but you can be sure her 'bark' is worse than her bite. It doesn't take much to bug her, particularly when it comes to food, but she doesn't really help herself by being such a stick-in-the-mud. Her argumentative, know-all attitude is bound to wear a little 'thin' with the other bugs.
Favourite band:
Sticky declined to comment.
Favourite tombola arcade game:
Sticky declined to comment.
Did you know?
Sticky was once mistakenly used as a toothpick by Crocodile Dundee.
Check out our other tombola bugs
Want to meet our other fabulous tombola bugs? Click the icons below to find out more about each of our little critters.
Win £100 with our tombola bugs
Fancy the chance to win £100 just for seeing our tombola bugs on your TV screens? On selected dates during this year's show, we're giving away £100 on our Facebook page every time our tombola bugs appear during the ad breaks. Check out our tombola bugs on TV page to find out more.