Have you seen our TV adverts? We hope you enjoy watching them. Our TV adverts feature our actual players! The adverts show our players taking part in a range of fun and energising activities, they got their dancing shoes on for Bollywood dancing, had fun on the beach, sang their hearts out at karaoke and decorated yummy cupcakes! Meet the cast below, click on their face to find out more about them!
The adverts promote our current joining offer – Get £20 Free! Simply deposit £10 and get £30 to play! If you haven't yet joined tombola then register today to take advantage of this offer. The adverts will also highlight special promotions and new games so watch this space as we'll add more adverts on this page as they go live on telly!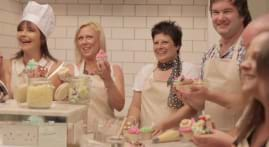 Click on the face or user name below to find out more about them.