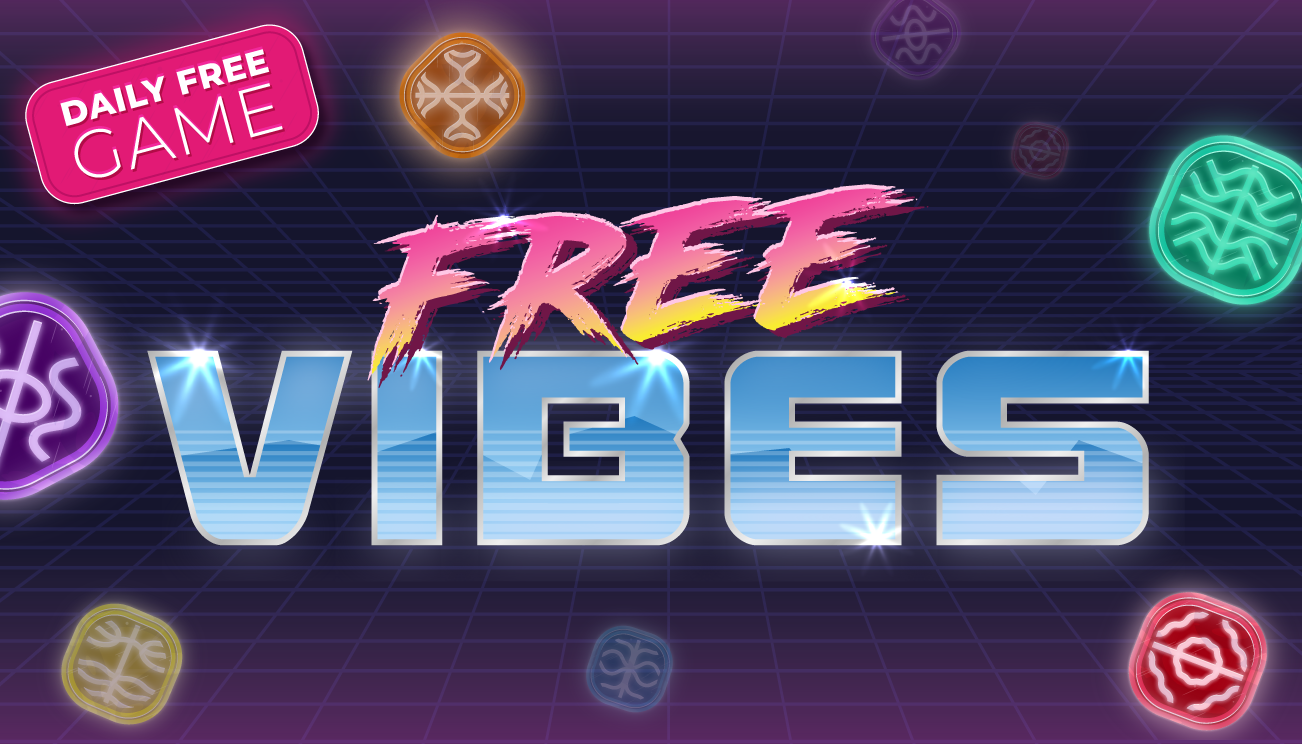 Free Vibes – Our daily free bingo game
Fancy being in with a chance of winning a share of £40,000 every single week for FREE? We're bringing a new vibe with our daily free to play game Free Vibes. All you need to do is register your mobile number and you'll get a unique code each Monday to access the game.
How does free bingo work?
There are many ways a site can offer free bingo. This can be anything from a bingo bonus for new players, to a free bingo game to play. At tombola, we offer a free to play daily game called Free Vibes. Not only can you play bingo for free every day, but you can also win prizes ranging from £2 - £5,000 too. There's no spending or wagering requirements necessary, it's totally free.
How do you play free bingo?
Make sure that you're signed up to get text messages from us – you have to opt in to receive SMS in the contact details section of My Account. Every Monday you'll receive a unique code – this will let you access Free Vibes for a full week.
Next, click on the game launcher and enter your 4 digit code, this will give you access to the game.
How often can I play this free bingo game?
You can play Free Vibes twice a day – once on tombola bingo, and once on tombola arcade. That's two different chances every day to win a share of a weekly £40,000 in prizes!
Once you're in the game, tap a symbol to collect it, or tap reveal all for auto-play. As one symbol is collected, another appears like magic. There are 16 symbols in total to collect, and if you fill one or more collectors you win a real money prize.
Each symbol has its own sound, so its best to play Free vibes with your sounds on to really feel the vibe. At the end of the game we'll play back your 16 sounds in the order they were collected.
When you've played your two daily games, why not try out our other great bingo games?
What is a free bingo game?
Free bingo is, to put it simply, a chance to play bingo without the requirement to deposit. You can play our current free bingo game Free Vibes without depositing, just register to get started. There's a share of £40,000 up for grabs each week, with daily prizes from £2 - £5,000 to be won.
What other bingo bonuses are available
There are many different bingo bonuses available at tombola. You can win a maximum of £2 in bonus money every day in the fantastic chat room quizzes our CMs host across the site. They also host extra special chat games throughout the week for our bingo community to enjoy, some of which even have great prizes such as Amazon vouchers up for grabs.
We also have a fantastic welcome offer for new players where you can receive 200% bonus money on your first deposit up to a maximum of £25. That means if you deposit £25, you get £50 bonus to play with too. You can withdraw any winnings at any time, but you can't withdraw your bonus money. For those who are already a member of tombola, you can enjoy £20 bonus money and ongoing rewards when you refer a friend to the site using your Playmates codes. Terms and conditions apply to all bingo bonuses.